The following resources are available to research schools in areas that you are considering purchasing a home.

Great Schools
Our mission is to help millions of parents get a great education for their kids. GreatSchools.org is an independent nonprofit and the leading national source of school information for families.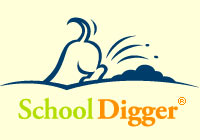 School Digger
Start your search for a great school at SchoolDigger.com! We have test scores, rankings, school and district boundaries, student/teacher ratios, ethnic makeup, and scores of other useful metrics and information for over 120,000 elementary, middle, and high schools in the United States!