The Gordon Teams clients and their listing are represented not only by one individual, but a whole team, thereby ensuring our clients have the competitive edge. They are dedicated to providing our clientele with a level of service and discretion allowing you to have a distinct and enhanced sales experience.
Keith Gordon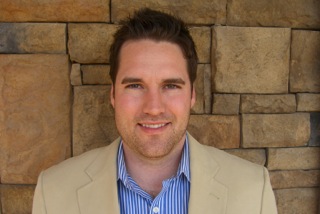 (404) 254-4502
(800) 620-7301
[email protected]
In the luxury real estate market, Atlanta native Keith Gordon is renowned among his colleagues and client alike for his integrity, loyalty and professionalism. One of Atlanta's Top agents Keith has been nominated for the "Million Dollar" club every year since 2003. Keith is committed to offering his clients the highest quality representation and professionalism along with superb customer service and individualized marketing strategies while realizing effective, clear communication is the key component to truly understanding the needs of his client's.
"I love living in Atlanta, Georgia and serving the community through my real estate profession. I have strived to be one of the top sales agents in the Metro Atlanta Area. Thanks to my clients, both past and present, I have enjoyed an extremely successful career as a real estate consultant."
On a personal level Keith has always enjoyed competition playing colligate soccer at Michigan State while graduating with a degree in Business Psychology, Pre- Med. Moving to Atlanta in 2002, Keith began to purchase, renovate and flip numerous homes, bringing financial success and invaluable real estate knowledge. Parlaying off his investor experience Keith founded " Gordon Street Realty." Keith has spent the last 10 years living in "Brookhaven" with his wife-Jaime and two children-Liam & Rylee. He is active within his Church, serves on the regional board for the "FCA" ministry, and takes great pleasure coaching soccer teams for underprivileged Inner City Atlanta youth.
Purchasing or selling a home is one of the most significant financial transactions a person will make and selecting the right real estate sales & marketing partner is essential. Keith and his team are extremely knowledgeable in Atlanta market conditions and no other "Team " will work harder to successfully negotiate and manage the details of your transaction. Real estate is Keith's passion and he looks forward everyday to bringing that passion and expertise to provide you with a seamless home sale or purchase experience that exceeds all of your expectations.